Not All Collagens Are Created Equal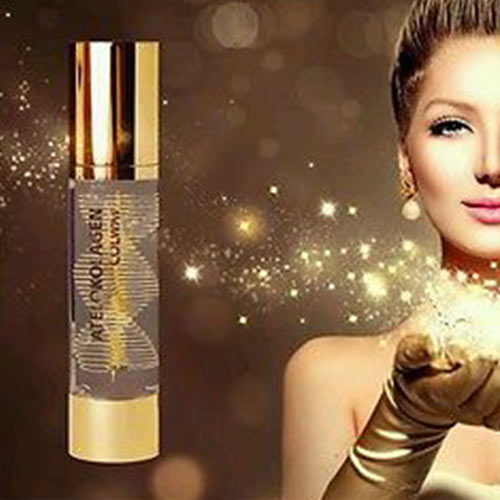 Hydrolysates vs. Hydrates
Collagen used in skin care products and supplements is usually produced from the connective tissue of cows and pigs or fish cartilage and scales. To be useful, it must undergo hydrolysis, an aggressive chemical process that results in hydrolyzed collagen. Now "dead" protein, it can't penetrate the outer layer of skin. So its moisturizing effect is temporary.
Superior collagen means superior heritage and superior results. Polish scientists, using superior technology, capture and extract collagen from fresh-water fish in control fish farms. Our Fish farm production involves the application of sustainable modern technology throughout an innovative breeding process which generates benefits for the environment and is aimed at guaranteeing maximum quality at all times.
To produce our Natural Collagen we  use a technology that recirculates and recycles water, so it uses 50 percent less during production than it would otherwise, and requires 80 percent less energy than traditional systems.
Fish skin at earlier stages of the developmental process in the form of triple helix (spiral) molecules. It is then preserved — not processed — as hydrate. At this pro-collagen stage, its molecules keep their triple helix structure, a characteristic of living organisms. This vital difference determines their biological activity in beauty products and supplements.
The Triple Helix Factor
Biochemists and cosmetologists agree that only collagen's triple helices are able to attach water molecules to create gels. In gel form, collagen is the world's simplest and most effective natural skin care product that rejuvenates the skin and so helps to address numerous skin problems, not only antiaging,  including burns, scars, stretch marks and venicose veins
But only after it is broken down into biologically active, short peptide chains, composed of amino acids, can it penetrate the skin.
Our packaging is entirely recyclable and created through methods that are low in consumed energy. We use glass for smaller bottles, and recyclable, PET-quality plastic for larger ones.
When "Natural" Means Natural: The Naturel Collagen Difference
Manufactured exclusively under the Colway brand in the EU, our collagen differs from all others — it's hydrate.
Its biologically active triple helices must first be broken down into single spirals; then into smaller protein chunks to penetrate the skin. Because it has been preserved, not processed, this carefully extracted collagen maintains all of its natural, still vital, hydrating properties to support and replenish your skin's collagen.
Catering to Your Body's Every Need
We all know that to sustain a youthful glow – you must hydrate, exfoliate and smooth the skin. Naturel Collagen provides a complete line of products to help you maintain a flawless complexion – smoother skin, improved skin tone and reduced wrinkles – all without any additives, coloring, fragrances and parabens. You'll notice the difference from your first application!
Naturel Collagen endorses a holistic approach to "sustainable health and beauty"© because, in addition to looking healthy…you want to be healthy! Therefore, we offer a related line of collagen supplements that benefit stressed joints and connective tissues, as well as repopulate healthy gut bacteria, and boost the immune system.