Summer Skin and Natural Collagen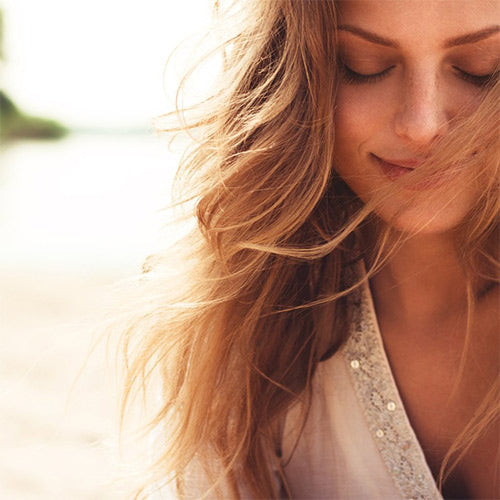 Summer means taking advantage of outdoor activities, making skin care especially important. Whether it's going to the beach, spending the day at the pool, or attending an outdoor family BBQ, we need to protect our skin while we soak up the summer sun.
While beautiful weather and a warm breeze may make us feel carefree, continued exposure to the sun can cause a lot of damage, breaking down our skin's cells and weakening the body's protective barrier.
In fact, a report by The World Health Organization's called "Sun Protection: A Primary Teaching Resource" confirms that chronic overexposure to the sun can change the texture and weaken the elasticity of the skin and that up to 90% of the visible changes, such as fine lines, wrinkles, and age spots commonly attributed to ageing may be caused by sun exposure.
Another not less important damage that can cause the continuous exposure to the sun, are the numerous types of skin cancer, including life-threatening melanoma.
At this point we know that using a good high SPF sunscreen is an easy and vital daily step that we can add to our routine to ensure coverage against the sun's harmful UV rays (UVA rays that cause tanning as well as wrinkles and other signs of premature aging, and UVB rays that cause sunburns and skin cancer). But what about the extra steps we can take towards anti-aging and our skin's rejuvenation?
The current amount of products promising protection and drastically visible changes in your skin's appearance can be overwhelming. Even though many offer great beauty and health related solutions, not all of them are effective and can often contain harmful chemicals. So where does marine collagen come into play?
Collagen is one of the most abundant proteins in the human body and performs many important functions. One of them is to make our skin look healthy and smooth by replacing and recycling dead cells. However, collagen's production naturally begins to slow down as we get older, and with added sun exposure, we begin to see the signs of aging such as wrinkles and sagging skin.
Taking an all-natural collagen supplement can help protect your skin from the inside in the most natural way and over time, which will help you counteract signs of aging and keep youth on your side. We can obtain collagen peptides from many sources, such as from cattle or fish. Marine Collagen Peptides are derived entirely from wild-caught fish and helps maintain the strength and flexibility of skin, ligaments, muscles, nails, and hair. It's a type I collagen, which is the most abundant collagen in the human body. The unique composition and structure of marine collagen provide numerous benefits.
So, let's take a look at the different ways that marine collagen can help you take care of your skin:
Anti-aging effect
As we said earlier, the natural production of collagen in the body gradually decreases as we age and the signs of aging such as wrinkles, dehydration, and loss of firmness begin to appear.
As marine collagen is a type I collagen, it is the best known for providing the foundation for beautiful skin, strong connective tissues, and sturdy bones.
Consuming all-natural marine collagen supplements can boost collagen and restructure the effect on collagen networks, helping remove wrinkles, getting smoother and firmer skin, stronger nails, and full shiny hair.
Helps remove bags under our eyes
We all hate those dark circles puffy bags that sometimes appear under our eyes when we wake up. They aren't easy to remove, not even with makeup. Whether from exhaustion, not feeling well, or genetics, bags under our eyes often give us the appearance of being worse for wear
The skin around the eyes is extremely fragile and sensitive. It's five times thinner than the rest of the skin on our face, which in turn is five times thinner than the skin of the rest of the body. In addition, this skin area has a lower amount of collagen fibers, elastin, and sebaceous glands, making it susceptible to irritation and sun damage, as well as showing the first signs our aging.
Adding a marine collagen supplement to your diet and daily routine can help strengthen your skin and renew your youthful glow, especially in the under-eye area.
Moisturizes the skin
When doing outdoor activities, you expose your skin to the sun's harmful rays, and as the weather is very hot, it's much easier to become dehydrated. Marine collagen can help you moisturize your skin by retaining water to help it regain its firm and smooth appearance.
Helps you remove scars
Trying to heal pesky scars that just won't seem to go away? Rule #1: keep them out of the sun! Besides avoiding sun exposure, marine collagen may be the answer. Collagen is essential to wound healing because it helps the body form new tissue by controlling cell differentiation, migration and, synthesis of important proteins. Marine collagen is packed with essential amino acids, such as proline and glycine, that greatly aid in our skin's healing process, helping to diminish the appearance of scar tissue and discoloration.
As the main component of the dermal matrix of skin is collagen type 1, fish collagen will help you regenerate any skin injury or deformation, such as scars, rashes, and burns.
Provides smoother skin
The consistent use of a marine collagen supplement can improve the elasticity and hydration of your skin, leaving it more supple and smooth.
Improves Skin Tone
When the collagen and hydration levels of your skin vary, you may see changes in skin tone and a duller overall appearance. Consuming marine collagen can help you rejuvenate your skin naturally and improve your skin tone, letting you keep that summer glow even after the season change.
Colvita Marine Collagen Peptides are sourced 100% from wild-caught fish in the pristine waters of the North Atlantic. Our supplements provide you with 18 amino acids, two of the most prominent are Glycine, that promotes a healthy gut, as well as more restful sleep, and proline that helps tighten skin, repair connective tissue, and supports healthy arterial function.
Colvita's Collagen Peptides are unflavored, easy to mix, and enzymatically processed to keep the peptides intact. Think marine collagens could be the answer to your anti-aging needs? Try it and find out!